Moderator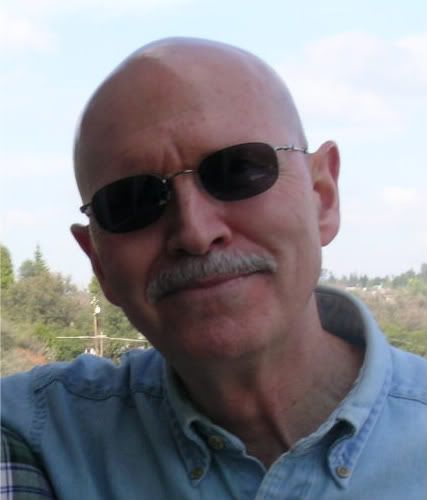 Joined: Fri Aug 05, 2005 11:34 pm
Posts: 5487
Location: Northern California
Faith: Christian
Ecclesiology/Denomination: Pentecostal
Name of your church: The Rivers Foursquare Church
In case anyone's interested,
this month only
Logos is selling all 59 volumes of the
Word Biblical Commentary
for $499.95. That works out to $8.47 per volume. To get the sale price, enter coupon code
WBCOCT
at checkout. You won't see the sale price on the product website. The only way to get the sale price is to use the coupon code.
Electronic Titles Included:
Volume 1: Genesis 1–15, Gordon J. Wenham
Volume 2: Genesis 16–50, Gordon J. Wenham
Volume 3: Exodus, John I. Durham
Volume 4: Leviticus, John E. Hartley
Volume 5: Numbers, Phillip J. Budd
Volume 6a: Deuteronomy 1:1–21:9, 2nd ed., Duane L. Christensen
Volume 6b: Deuteronomy 21:10–34:12, Duane L. Christensen
Volume 7: Joshua, Trent C. Butler
Volume 9: Ruth, Esther, Fredric W. Bush
Volume 10: 1 Samuel, Ralph W. Klein
Volume 11: 2 Samuel, A. A. Anderson
Volume 12: 1 Kings, 2nd ed., Simon J. DeVries
Volume 13: 2 Kings, T. R. Hobbs
Volume 14: 1 Chronicles, Roddy L. Braun
Volume 15: 2 Chronicles, Raymond B. Dillard
Volume 16: Ezra, Nehemiah, H. G. M. Willamson
Volume 17: Job 1–20, David J. A. Clines
Volume 18a: Job 21-37, David J. A. Clines
Volume 19: Psalms 1–50, rev. ed., Peter C. Craigie
Volume 20: Psalms 51–100, Marvin E. Tate
Volume 21: Psalms 101–150, rev. ed., Leslie C. Allen
Volume 22: Proverbs, Roland E. Murphy
Volume 23a: Ecclesiastes, Roland Murphy
Volume 23b: Song of Songs/Lamentations, Duane Garrett; Paul R. House
Volume 24: Isaiah 1–33, rev. ed., John D. W. Watts
Volume 25: Isaiah 34–66, rev. ed., John D. W. Watts
Volume 26: Jeremiah 1–25, Peter C. Craigie
Volume 27: Jeremiah 26–52, Gerald L. Keown
Volume 28: Ezekiel 1–19, Leslie C. Allen
Volume 29: Ezekiel 20–48, Leslie C. Allen
Volume 30: Daniel, John E. Goldingay
Volume 31: Hosea-Jonah, Douglas Stuart
Volume 32: Micah-Malachi, Ralph L. Smith
Volume 33a: Matthew 1–13, Donald A. Hagner
Volume 33b: Matthew 14–28, Donald A. Hagner
Volume 34a: Mark 1–8:26, Robert A. Guelich
Volume 34b: Mark 8:27–16:20, Craig A. Evans
Volume 35a: Luke 1:1–9:20, John Nolland
Volume 35b: Luke 9:21–18:34, John Nolland
Volume 35c: Luke 18:35–24:53, John Nolland
Volume 36: John, 2nd ed., George R. Beasley-Murray
Volume 38a: Romans 1–8, James D. G. Dunn
Volume 38b: Romans 9–16, James D. G. Dunn
Volume 40: 2 Corinthians, Ralph P. Martin
Volume 41: Galatians, Richard N. Longenecker
Volume 42: Ephesians, Andrew T. Lincoln
Volume 43: Philippians, rev. ed., Gerald F. Hawthorne
Volume 44: Colossians, Philemon, Peter T. O'Brien
Volume 45: 1 & 2 Thessalonians, F. F. Bruce
Volume 46: Pastoral Epistles, William D. Mounce
Volume 47a: Hebrews 1–8, William L. Lane
Volume 47b: Hebrews 9–13, William L. Lane
Volume 48: James, Ralph P. Martin
Volume 49: 1 Peter, J. Ramsey Michaels
Volume 50: Jude, 2 Peter, Richard J. Bauckham
Volume 51: 1, 2, 3 John, Stephen S. Smalley
Volume 52a: Revelation 1–5, David E. Aune
Volume 52b: Revelation 6–16, David E. Aune
Volume 52c: Revelation 17–22, David E. Aune