Moderator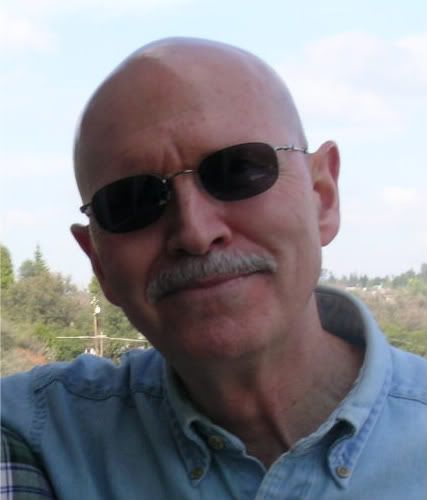 Joined: Fri Aug 05, 2005 11:34 pm
Posts: 5495
Location: Northern California
Faith: Christian
Ecclesiology/Denomination: Pentecostal
Name of your church: The Rivers Foursquare Church
Thought I'd begin this thread by noting what I think is a significant contribution to the theology and doctrine of Scripture:

Words of Life

by Timothy Ward, IVP, 2009.



What others are saying
Kevin Vanhoozer, Trinity Evangelical Divinity School:
I have been on the lookout for a compelling and contemporary treatment of the nature and authority of Scripture for years. I ask of every promising new title, 'Are you the one who is to come, or shall I look for another?' Ward's book may be the one.

Words of Life

rightly roots its thinking about Scripture in the doctrine of God, and that means trinitarian theology. His central insight: God's word is something that God does. The Bible is not simply an object to be studied but the principal means by which the Lord engages his people and administers his covenant. Highly recommended!
Paul Helm, Regent College, Vancouver:
A very fine treatment of the classical Christian doctrine of Holy Scripture, which draws particularly on the theological wisdom of the Reformed tradition. A particular strength of the book is the way in which the author formulates his account of Scripture from Scripture itself, notably from its covenantal character.

Words of Life

is well-written and clear-headed, thoughtful and judicious.
Donald MacLeod, Free Church of Scotland College:
This is both a great read and a sterling work of scholarship. It is comprehensive in scope, rich in historical awareness and acute in critique. It respects the past without idolizing it, draws discriminatingly on modern speech-theory, offers fine insights into the relation between Scripture and tradition, and gives a judicious assessment of inerrancy. Textbook and treat in a single volume!
J. I. Packer, Regent College, Vancouver:
Timothy Ward's exposition of the nature and place of the Bible is well-informed and thoroughly thought through. It is a product of alert contemporary awareness, deep-level theological discernment and mature personal judgment. Rarely has a book on this subject stirred me to such emphatic agreement and admiration.
Further observations



I concur with the other reviewers that this book is an outstanding contemporary discussion of the doctrine of Scripture. What has stood out to me the most is Ward's development of the doctrine of Scripture from the biblical doctrine of God as Father, Son and Holy Spirit; his view of Scripture as God's speech acts; and his focus on the covenantal character of the Bible. The book is well written and easy to read, though by no means superficial in its treatment of the subject.

After an introductory look at God and the Bible, Ward begins by developing a biblical outline of God and Scripture. He follows with a theological outline of the Trinity and Scripture, then a doctrinal outline of the attributes of Scripture, and then he discusses the doctrine of Scripture applied in the believer's life. I appreciate his progression of thought, beginning with what the Bible itself says, then moving on to a theological discussion of Scripture, followed by the doctrinal and practical discussions.

Timothy Ward summarizes his central biblical, theological, and doctrinal arguments thus:
Scripture, by which we mean the speech acts performed by means of the words of Scripture, is the primary means by which God presents himself to us in such a way that we can know him and remain in a faithful relationship with him. Once we are clear on this definition of the nature of Scripture, we can say something important and true, even though at first sight it seems perhaps dangerously close to making an idol of the Bible: Scripture is God in communicative action. Therefore to encounter the words of Scripture is to encounter God in action.

Theologically, Scripture is the means by which the Father presents his covenant to us, and therefore the means by which he presents himself to us as the faithful God of the covenant. It is also in the words of Scripture that the Word of God, Jesus Christ, comes to us so that we may know him and remain in him. And it is through the Scripture, which he authored, preserved and now illumines, that the Holy Spirit speaks to us most reliably. All this is what we are saying when we confess, simply, that 'The Bible is the Word of God.'

Doctrinally, Scripture is necessary because of the character of God and because of the covenantal form in which he chooses to relate to us. It is sufficient as the form in which God's covenant promise is made to us. It is clear, in that God's voice speaking through Scripture gives us sufficiently solid grounds to base on Scripture alone our knowledge of God, our trust in him, our hope and our actions. All of this amounts to an exposition of what it means to say that Scripture is authoritative, since to speak of Scripture's authority is really shorthand for speaking of the way in which the sovereign God chooses to speak authoritatively to us in and through Scripture.
In closing, Ward observes that his book is merely an outline recommending the foundational shape which the doctrine of Scripture ought to take, and he encourages the student to read four historically significant works on the doctrine of Scripture (all in the Reformed tradition):


John Calvin,

Institutes of the Christian Religion

, Book I.
Francis Turretin,

Institutes of Elenctic Theology

, Second Topic: The Holy Scriptures.
B. B. Warfield,

The Inspiration and Authority of the Bible

.
Herman Bavinck,

Reformed Dogmatics

, vol. I,

Prolegomena

– Part IV: Revelation.