I took this photo last week. (My neighbors must wonder about me, chasing butterflies around my yard!)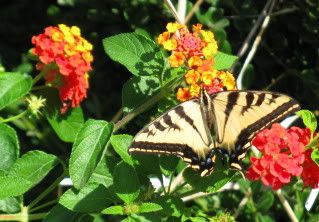 I chased this one, too.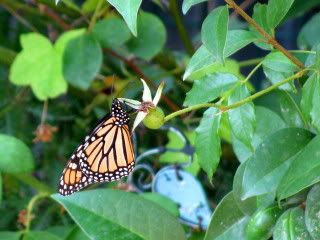 Even though we're forecast for the 90s next week, I do think autumn is coming ...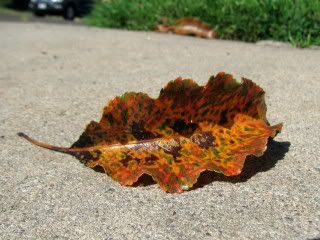 Confession: I take a lot of photos of kitty paws.
... and squirrels.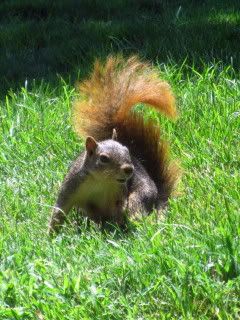 Did I mention my "thing" for kitty paws?