The "Subscribe to Forum" is located at the bottom of the page when you are not viewing any individual threads.
The "Subscribe to Topic" always has a check mark but it doesn't mean that you are subscribed. You have to click it in order to subscribe (as Gideon pointed out) thanks for that Gideon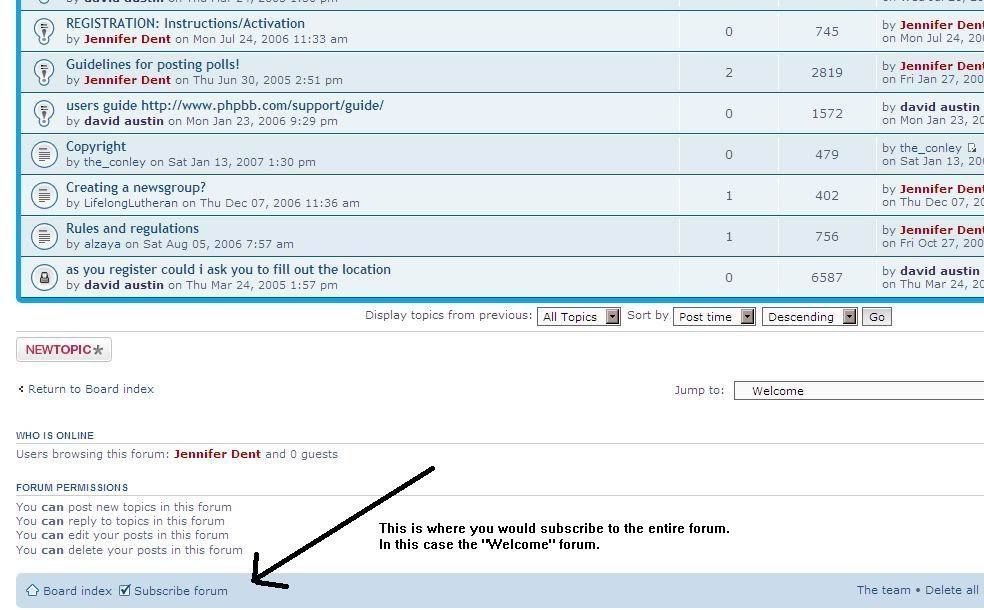 Let me know if this helps or not.